Your Guide To Apartment Pool Safety In Westfield

The opening of a community pool is like the unofficial beginning to the summer season. You're excited to relish your time off in the water. But before you jump in, review this straightforward guide for apartment pool safety in Westfield. A few sensible precautions will go a long way to keeping you and your guests out of danger when going to this well-liked apartment amenity.
Top Apartment Pool Safety Tips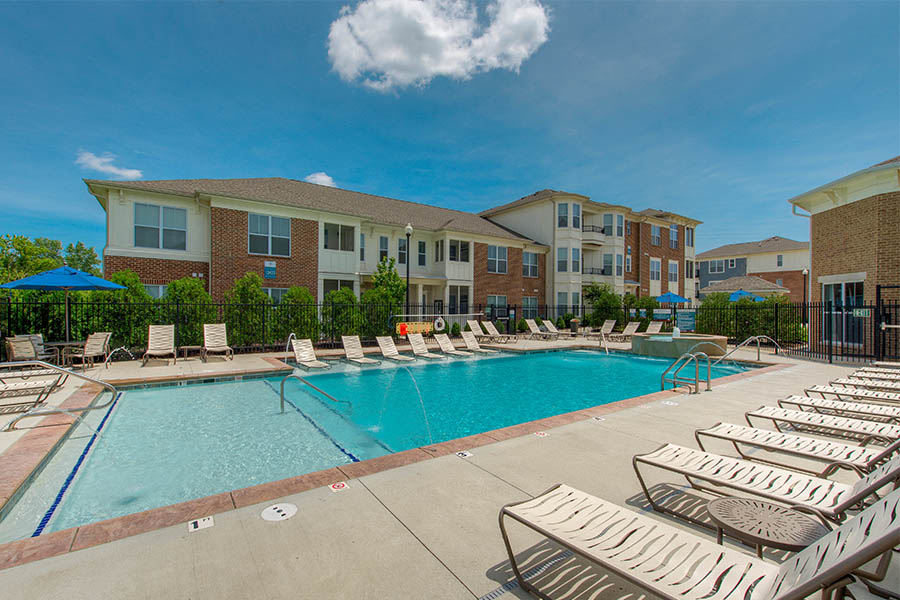 Even though they are fun and calming, swimming pools do pose a possible threat, specially for novice swimmers. To make sure you have a great time, follow these essential apartment pool safety precautions for Westfield.
Swim with a friend: Whether you're new to the water or a lifelong swimmer - you need to have another person with you should there be an urgent situation. Accidents can happen regardless of your age, physical condition, or physical fitness.
Pay close attention to younger kids: If you have small kids, ensure they use a correctly sized flotation device. And make sure to watch over your kids diligently every moment, even if they're out of the pool. A toddler wobbling on the edge of a pool is a crisis waiting to happen. If your children don't know how to swim, the summer is a great time to enroll in lessons.
Finish eating before you jump in: Your mouth needs to be empty when plunging into the pool to keep yourself from gagging. So make sure you're done with your sandwich and dispose of your chewing gum before jumping in.
Avoid pushing, running, and diving: Pool decks are slippery, and apartment swimming pools are often quite shallow. For these reasons, running, diving, and pushing others should be avoided at all times to steer clear of accidents.
Don't hold your breath underwater: We've all seen children compete with one another in a breath-holding contest. This is not recommended at any age as it can result in losing consciousness and drowning.
Be conscious of the weather: Be aware of weather warnings, and if you note thunder or witness lighting, don't disregard it. Leave the water and stay safe.
Follow all displayed guidelines: Your apartment community will have rules in public view. Comply with them and make sure your guests do too. They are in place for your personal safety.
Find alternatives to glass: Go with plastic or cans when loading your bag for the pool. Glassware and hard pool surroundings aren't a good combination. Bits of glass from a broken glass bottle are hazardous for bare feet.
There's no reason why you can't family can have a wonderful time at your apartment's swimming pool this season. Just be sure to play it safe whenever you're near or in the pool.
Searching For An Apartment With A Pool In Westfield?
Get relief from the heat and revel in the excitement of an apartment swimming pool in Westfield at Wheelhouse Apartments on the Monon. We are pleased to provide the sought-after amenities you're looking for and a vast range of floor plans to choose from. Schedule a tour to find your next home today. If you have questions, don't hesitate to call 317-218-1627 and talk to a friendly member of our team.