Objects you can install in your apartment in Westfield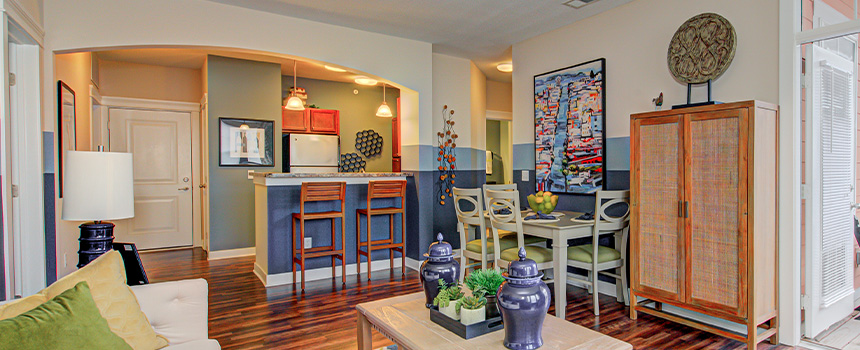 No matter if you just rented your dream apartment or are looking to upgrade your current place, you might wonder, "What can I install in my apartment in Westfield?" Usually, you should avoid putting in items that make a substantial hole in the wall or can't be removed, like a ceiling fan. Your contract may also spell out the installations you shouldn't take on. For everything else, read this run down before attempting a DIY installation in your Westfield apartment.
Can I Hang A Flat Screen Or Speakers?
Most communities will allow you to install a hanging TV mount so you can make more space on your entertainment center. The thing to think about for mounts is that nails or small hooks are fine, however, any holes that can't be repaired by a spackle should be avoided. The same goes for hanging surround sound speakers. Go ahead and install the brackets, but steer clear from carving into the wall to hide the wires.
Can I Use Security Cameras In My Apartment In Westfield?
Even apartment renters who live in a "good" area often want added safety, however, not all security devices are appropriate for apartments. Some security systems require boring into walls and ceilings to install wires. And you can't take the system with you when you go into a house. Or you may be lose your damage deposit at move-out to repair drywall damage. To keep in the rules, use portable security cameras and components that use batteries and link to uses its own network. Some apartment Residents love the security of smart doorbells with cameras.
Smart locks are other items you might want to install in your apartment in Westfield yourself. Upgrading the locks on your doors is most likely in violation of your rental agreement. If you can't trust your current lock's durability, discuss it with the maintenance staff.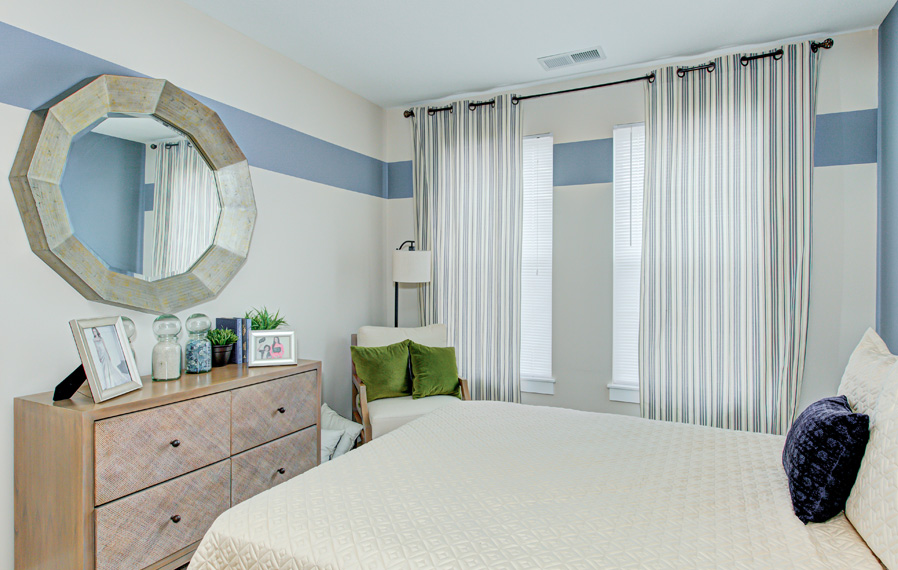 Should I Install A Ceiling Fan?
Ceiling fans will increase air circulation, but they may also cause trouble with your landlord if you install one yourself. Renters should never put in any object that needs wiring. Your property owner won't know if you performed the install to code. They want to keep all Residents in your complex out of danger and protect their apartments from questionable DIY repairs. Violating your lease like this could result in fees or eviction.
If you need more circulation or lights in your apartment, a box fan and halogen lamps are your best options. You may also ask the staff if you wonder if your HVAC system is not running like it should. Or search out an apartment that comes with ceiling fans.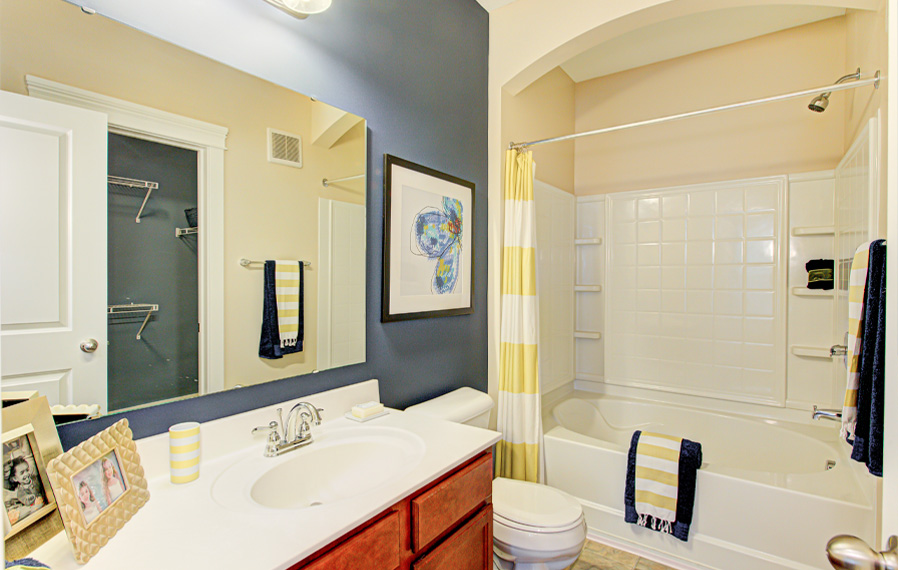 Can I Get A Bidet Or Other Bathroom Fixture?
You might want to personalize your unit's bathroom to your needs. However, apartment Residents should not try major plumbing renovations. Apartment plumbing is complex, and one wrong move will screw up each unit's water pressure. So putting in a stand alone bidet should not be an appropriate do-it-yourself project.
There are still a bunch of significant improvements you can get for your bathroom. If you still want a bidet, get a bidet perferrial that attaches to your toilet. For more luxurious showers, replace the standard shower head with a multi-function shower head.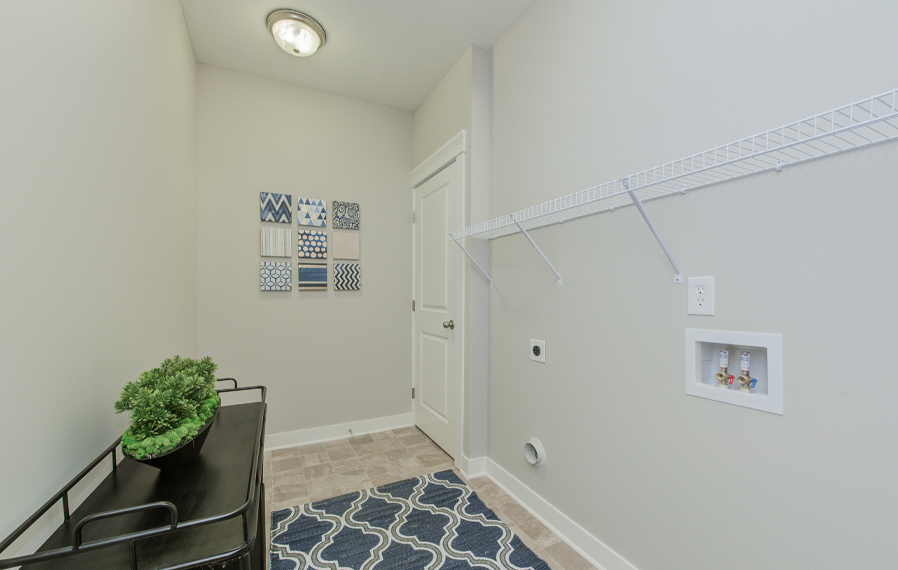 Can I Put Up More Shelves?
Every layout has a closet here and there, but most people still want additional places to stash their stuff. Most storage items work in apartment living as long as you won't change existing structures like cabinetry or create large holes. You can hang PVC shelves to closets, coat hooks in your front rooms, or an additional towel bar for the bathroom. Or try wall shelves for books in your living room and a hanging board for large utensils for your kitchen.
Choose An Apartment With Everything You Need At Wheelhouse Apartments on the Monon
If you're want an apartment that feels like a home from the outset, come look at Wheelhouse Apartments on the Monon. We have great amenities and accommodating layouts in a friendly community. We're happy to show you around when you call 317-218-1627 or schedule a tour today.