The City of Westfield: Where Small Town Charm Meets Big City Opportunity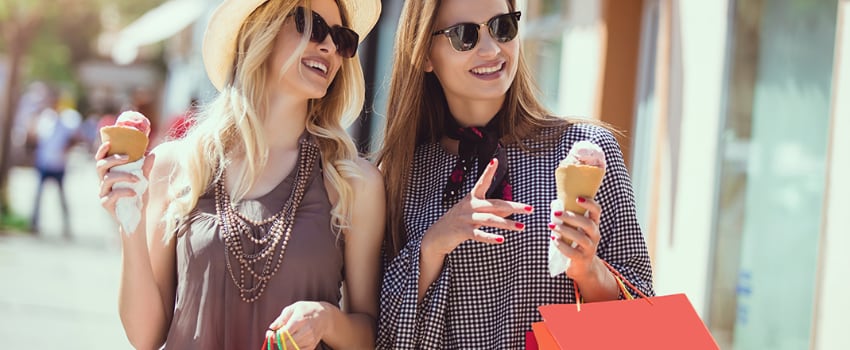 It may be that in this day and age the word "suburb" brings about images of cookie cutter homes, strip malls, and a neighborhood full of Stepford-wife types. Often there is a dream for the ease of having what's needed nearby, with the appeal and personality of a small town. Enter, the city of Westfield, Indiana.
"We are thrilled to attract families to Westfield," stated Mayor Andy Cook. "The amenities, schools and quality of life in Westfield are clearly what families are looking for when deciding where to put down roots." Westfield, declared WalletHub's Best Small City of 2016 and 2017's 3rd Best City to Raise a Family in Indiana, is becoming a prominent place to call home for families from near and far. "Families continue to come to Westfield not just from other places in Indiana, but from all over the country," Mayor Andy Cook said.
Countless commuters choose Westfield because of its central location. With highway access it's a quick trip to Carmel, and just about anywhere else . It's the most excellent choice for those looking for a north side address, but travel often.
Looking for a job in Westfield? "Westfield, IN is the best-field when it comes to jobs; it came in 3rd for the best cities for jobs in Indiana. A suburb of Indianapolis, Westfield boasts a low unemployment rate (5th overall) and strong future job growth (8th)," as concluded in a study by Zippia.
Imagine a quiet morning walk to the local Farmer's Market. How about a family night out in the park attending an outdoor, newly released flick? Looking for a different place to eat? There are countless local restaurants close by! With local boutiques, parks, walking trails like the Midland Trail, breweries, and city events, entertainment is around every corner.
At the heart of it all is downtown Westfield and Union Street. As soon as you get off the highway, you'll find countless locally owned shops & restaurants. Here you can find Union Street Flats and Ashley Place Apartments, located in downtown Westfield and fostering the identical community and neighborly feeling you get from the City of Westfield.
Near both J.C. Hart Company Communities is Union Street Flowers. "I love being a part of the Westfield community. I feel like everybody is supportive of each other. it's nice to have support from other business owners. They want everybody else to do well. My mom and I have lived in Westfield our whole lives. We love Westfield. There is a lot of growth happening and a lot of unique businesses popping up. There are a lot of exciting events too, which are bringing people into Westfield," said Kristen Weiss, Manager of Union Street Flowers.
Often partnering with local businesses, Union Street Flats is happy to be a part of the community, and more than that, is excited to bring that community to Residents through Resident events. By teaming up with Pat-A-Cakes Bakery, Grand Junction Brewery, Bash Boutique, and Union Street Flowers to name a few, Union Street Flats is able to introduce Residents to the heart of Westfield whether they are a Hoosier or here from another part of the country and making Indiana home sweet home.