How To Stay Cool In Your Apartment In Westfield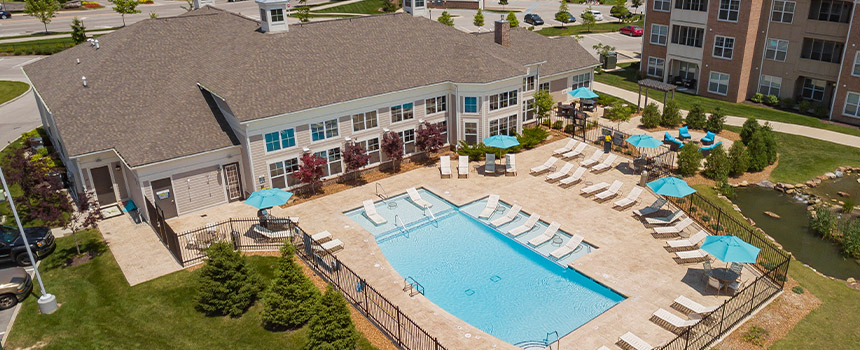 The extreme heat of summer may keep your Westfield apartment unbearably hot -- specifically if you occupy a unit on an upper level. You could turn up the A/C for instant gratification and expect a more costly cooling bill. Another option is to spend all your free time in the swimming pool. Better yet, follow these recommendations to stay cool in your apartment in Westfield.
Use Your A/C Wisely To Stay Cool In Your Apartment In Westfield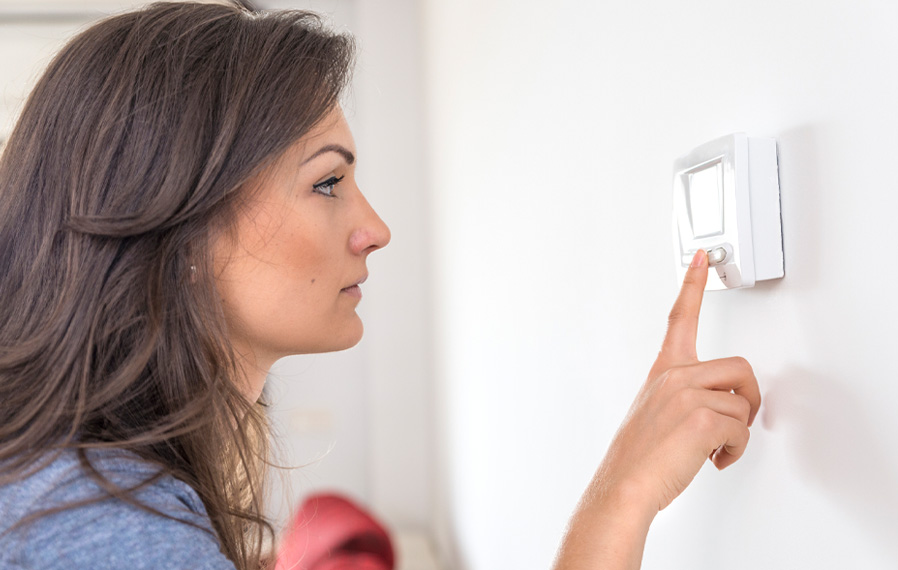 When attempting to stay cool in your apartment in Westfield, you will undoubtedly be tempted to turn up the A/C. But running your HVAC system at top capacity may become costly, and it likely won't be able to cool down your unit more than 15-20 degrees lower than the outside temperature. Instead, use your cooling system in a less demanding fashion by moving the thermostat to a slightly higher temp before you leave for the day. This keeps your place from heating up too much without overworking your trusty air conditioner while you're gone. After you return home, adjust it back to a more agreeable setting.
Routine care of your system helps your A/C operate in a more efficient manner as well. Ask your building maintenance technicians to check your equipment and install new filters on a regular basis. Some apartment communities arrange for HVAC filter changes during the year and make the filters available to you. Tell them if you believe a filter needs changing or if your system is having a problem.
Use Window Treatments To Block Hot Sunlight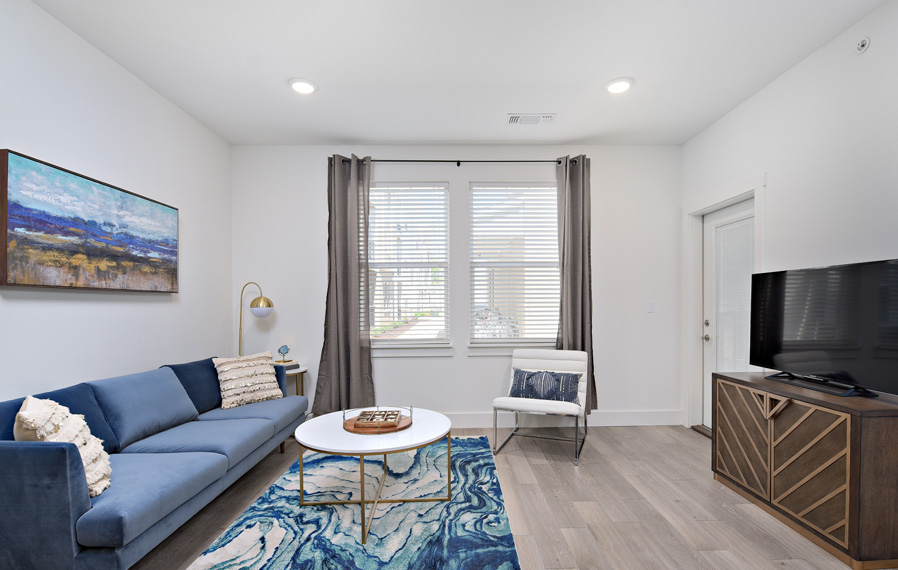 Your apartment windows let in a lot of heat. Covering them with suitable window treatments will aid in keeping you comfortable. Begin by keeping your apartment blinds closed. The basic white blinds found in a majority of apartments will redirect some of the natural heat from sunshine. Your next step is the installation of blackout curtains. These thick curtains block hot UV rays and can help keep your home several degrees cooler. Most apartment communities don't mind if you install curtain hardware if you are willing to repair the holes in the walls before moving.
If you love the views of your apartment grounds to the extent that you hesitate to cover your windows, you could place temporary temperature control window film. This smart, see-through solution affixes to your windows and obstructs the passage of heat but not your perspective. You can enhance your project even more by placing a stick-on weatherstripping product around the window perimeter to minimize the influx of hot air while keeping the cool air in.
Improve Ventilation And Airflow With Fans
Fans can create ideal air circulation throughout your apartment's layout to help you stay cool. Put your choice of fans by a vent to distribute cool air. If you already use overhead fans, make sure they spin in a counterclockwise manner. This allows the fan to send the cooled air down.
When your apartment has bathroom or kitchen exhaust fans, you should consider using these as well. Typically, these fans extract hot air from your interior and move it to the exterior of your home when showering or cooking, but they can remove warm air any time you need them too. Switch on the fans when you get home from a long day to get rid of the uncomfortable, warm air that builds up throughout your interior all day while your A/C or ceiling fans exchange it with treated air.
Limit Your Oven Use When The Summer Heat Is Sizzling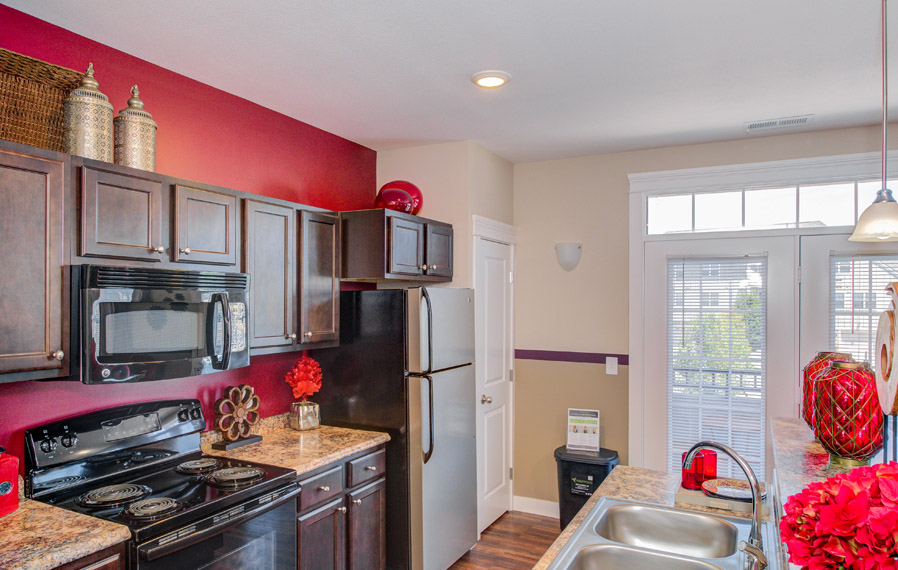 Stovetops and ovens emanate a fair amount of heat when in use. If you're already struggling to stay cool in your apartment in Westfield, don't turn on these appliances. Instead, cook meals in a slow cooker, Instapot, or microwave. Or enjoy a refreshing salad and hearty sandwich. A cold drink and a frozen treat for dessert will help you stay cool as well!
Find The Right Apartment And Stay Cool At Wheelhouse Apartments on the Monon
Wheelhouse boasts spacious floor plans, a range of sought-after amenities, and enticing surroundings--all that you want to ensure a fulfilling experience in every season. Our knowledgeable staff will inform you about the great benefits we have to offer Residents when you call 317-218-1627 or arrange for a tour.