Things To Consider About Your Apartment Dog Park In Westfield

Exercise rooms and pools are wonderful, but if you live with a furry friend, there really is no better amenity than an apartment dog park in Westfield. Dogs, similar to humans, are lively and genial animals who seek interaction with others. They'll be in a healthier state physically and mentally if they have an opportunity to go outdoors and play and you will too! Dog parks provide a range of incredible benefits but you should also think about established etiquette to make sure you get the greatest benefit from your experience.
Perks Of Apartment Dog Parks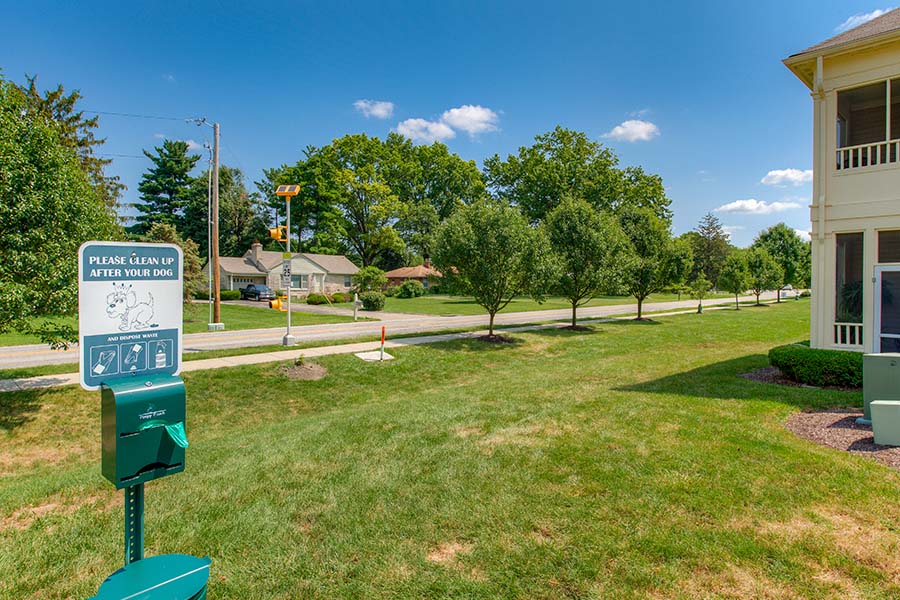 Dog parks are like your pet's very own health center and social gathering space rolled into one. There are obvious advantages for your animal, but a few great perks for you as well. Here are a few reasons why these areas are such a well-liked amenity.
Burn off energy and socialize: Dogs aren't intended to lay around inside for hours on end. They require interactions and exercise with other animals to keep themselves happy and healthy. A dog park affords them this possibility. When they get plenty of physical activity and socialization, you'll see a happier, well-balanced animal with fewer instances of disturbing behavior. As a secondary benefit, you'll get some exercise and have a chance to meet the fellow dog owners in your community.


Structured setting: Allowing your dog to run free through the common areas of your apartment property is not only distressing to your fellow occupants, it's potentially risky for your pet. Keep your four-legged friends away from busy streets and let them play in a safe, dedicated space.


Bonding time with your pup: In all likelihood, you look to your pet as a member of your family. The attachment you have with your loyal companion runs deep, and the hours you enjoy together in a dog park will only enhance that closeness.
Proper Etiquette At Your Apartment Dog Park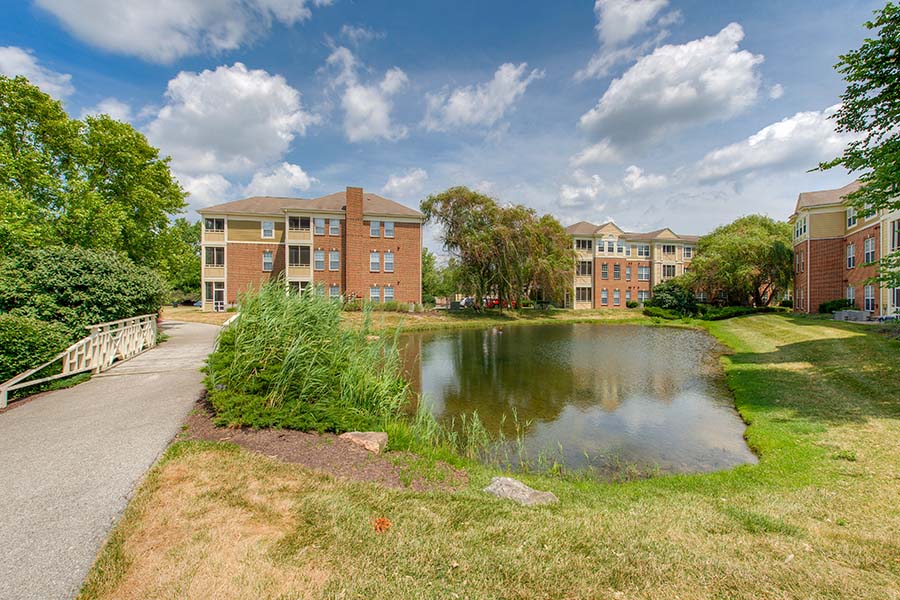 Obeying a couple common sense etiquette guidelines will do wonders for making sure you have a fulfilling experience at your apartment dog park in Westfield. When using the amenity, consider the following:
Pay attention to your pet: Of course, it's great for you to meet and greet others in your community, but never lose sight of your pet. Keep an eye out for hostile behavior and intervene when necessary. You know your dog better than others and have the ability to discern indications of trouble.


Keep it clean: Play your role to keep the dog park in good condition by scooping up and removing your animal's waste.


Avoid bringing food to the bark park: While your pet might behave perfectly while you're unwrapping some food, others likely won't. The odor or view of food may lead to quarrelsome behavior.


Ensure your animal is at ease when you enter: If your furry friend has been confined in an enclosure or bedroom for an extended period of time, they may be in need of a moment to unwind before entering the park. A short walk prior to going over may be a good idea.
Certainly, your pet should always be vaccinated and wearing updated tags. If your pet starts to feel uneasy at the park, make certain you have your leash close by whenever you need to exit rapidly.
Check Out Apartments With Dog Parks In Westfield
If you're looking for apartments with dog parks in Westfield take a tour of Wheelhouse Apartments on the Monon. We supply Residents with a range of amazing amenities to enhance your lifestyle and make you feel like part of a community. Schedule a tour today or call 317-218-1627 and speak to one of our leasing specialists.