Stay Fit With These Apartment Workout Tips In Westfield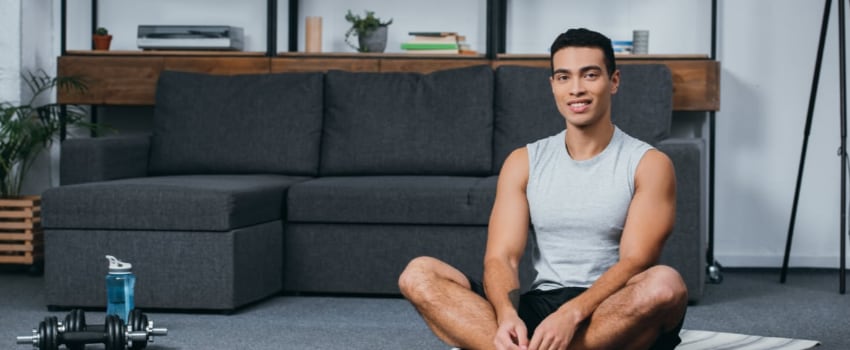 Maybe one the most enticing apartment benefits is the fitness center. In this space you will be able to use cardio equipment like treadmills, weight machines, and additional fitness gear to help you stay healthy. Whether you need an intense hour workout or a short walk, it's simple to head by the neighborhood facility and complete your regimen. It's even easier if your own apartment property has a fitness center that's available all hours of the day.
Unfortunately, there are days when your hectic lifestyle won't permit time at the workout center. Luckily, if you're not able to go, you're still able to do your exercises from the convenience of your home. Try these ideas for minimal room exercises and homemade equipment during your apartment workouts in Westfield.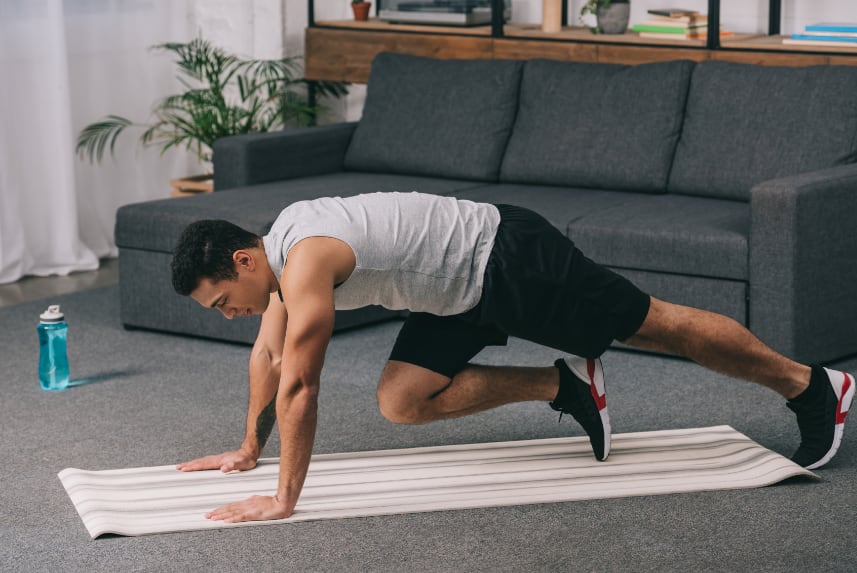 Get Your Heart Pumping With Small Space Cardio Drills
A difficulty of training in an apartment is the lack of room. If you have extra space in your 2-bedroom or 3-bedroom apartment, you may be able to install a your own mini gym, but not all Westfield apartments have room for exercise equipment. Fortunately, many cardio exercises don't need heavy equipment or a lot of space to get your blood pumping.
ITo begin your apartment workout, move to an open area within your apartment where there is no chance of knocking something over. You only need room to extend your arms and legs or lay on your back without hitting the wall. Move furniture over a a foot or so if you have to.
Once you have enough space, attempt some popular cardio-based exercises, like the following:
Jump rope

Lunges

Burpees

Mountain climbers

Tuck jumps

High knees
Do these drills for required amount of time per day, and you will feel the burn as you do on a treadmill. If you require some extra motivation, work out with an online video or invest in an exercise-centered video game.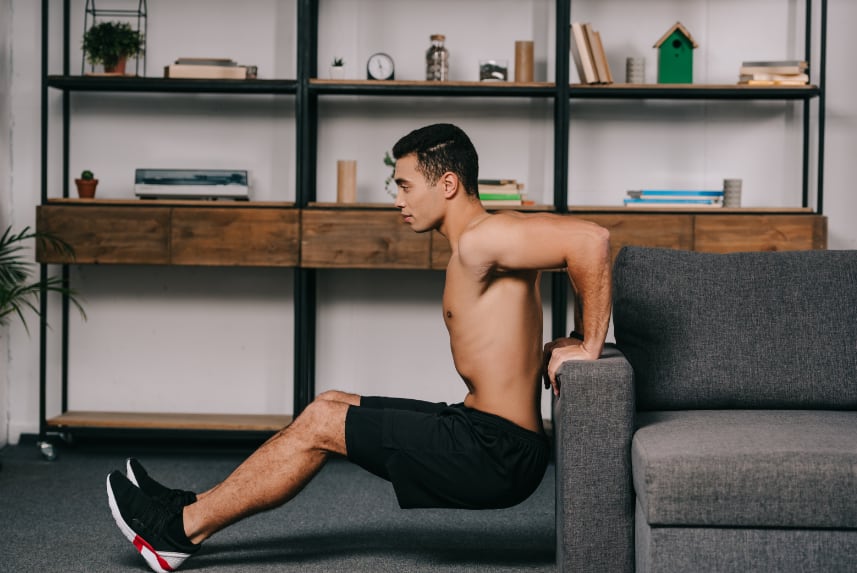 Improve Strength In A Quiet And Effective Manner
Noise creates another issue with apartment workouts in Westfield when you share walls with other Residents. If you live above your neighbors, they probably won't appreciate hearing your 6 AM jumping jacks.
Try bodyweight resistance exercises instead. These simple moves enhance your muscles and joints which leads to greater stability and mobility. And unlike your cardio workout, common bodyweight resistance drills don't involve jumping around. Clear some space in your apartment and attempt these quiet but effective exercises, such as:
Press-ups

Squats

Crunches

Wall Sits

Planks

Single-leg bridges

Straight-leg calf raises

Spider crawls
Add Flexibility Through Yoga And Exercise From Home
Exercises including yoga, pilates and stretching are great ways to work out in smaller settings because you only require enough space for a mat. This gives you a lot of flexibility for places you can exercise to boost your flexibility, balance, and total health. Try yoga or pilates on your balcony or patio, in your family room, or in your bedroom. Surprisingly, some yoga moves can be done right from your bed!
There's an opportunity to improvise with training gear too. If you lack space to keep extra items, try robe ties as bands, filled water bottles for dumbbells, and firm cushions for yoga blocks.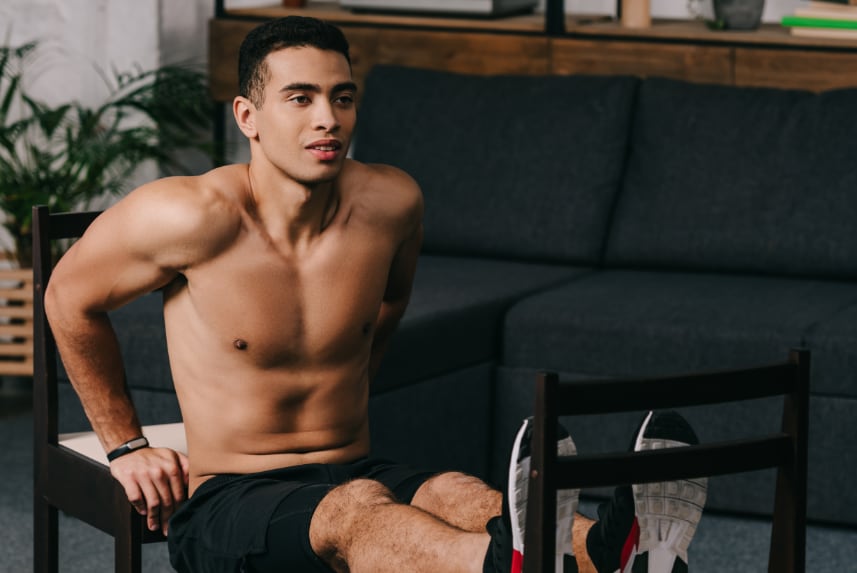 Diversify Your Westfield Apartment Workouts With Homemade Equipment
Exercising can be a drag or even ineffective when you never alter your routine. Bring a little diversity to your new small-space exercise routine by mixing in some weights. You don't need a a bunch of expensive dumbbells or bulky equipment. You can utilize what you already have in your apartment, like:
Heavy books

Water jugs

Packaged dog food

12-packs of a canned beverage

Bags of beans or rice

A tote bag filled with cans

A gallon of milk
If the lack of gym equipment has you concerned, consider using your home furnishings. Sofas and dining chairs will supply a solid base when lifting weights or balancing. Making do with things in your home for your Westfield apartment workouts might feel a little awkward , but don't let that get in the way of your fitness goals. In a short time, you can create a rewarding routine to do at your apartment anytime the local gym is not an option.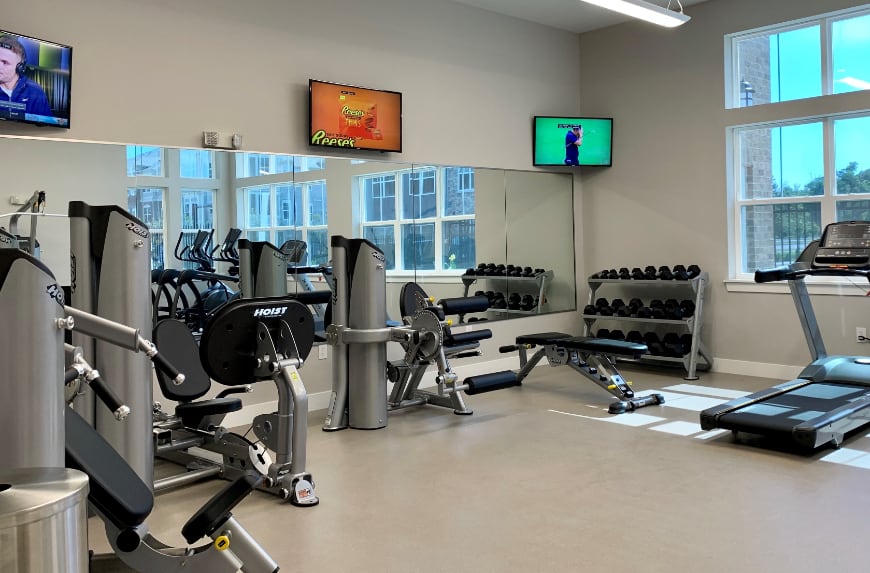 Focus On Your Fitness At Wheelhouse Apartments on the Monon In Westfield
If you're looking for the right apartment for your physical fitness needs, schedule a tour at Wheelhouse Apartments on the Monon. We provide spacious floor plans, the amenities you want, and a fitness facility with flexible hours to meet the demands of your schedule. Our Leasing Specialists are happy to help you find the right apartment for you. Get started today by dialing 317-218-1627 or by selecting the "schedule a tour" button.