How To Reduce Noise In Your Apartment In Westfield

Cultivating friendships with others in your building is a fantastic way to make yourself feel at home within your apartment community. One of the ways you can achieve this is by being courteous and mindful of the amount of sound emanating from your unit. Here are some easy recommendations on how to reduce noise in your apartment in Westfield and a couple bits of advice for handling a noisy neighbor.
Use Area Rugs As Apartment Noise Reduction Solutions In Westfield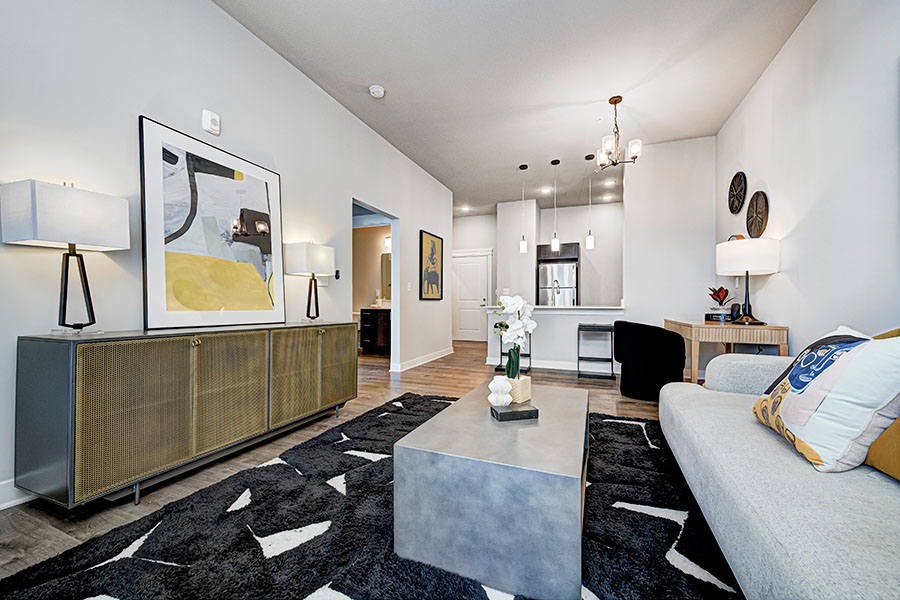 Although it's understandable that you might fixate on the disturbances penetrating through your walls, it's a good idea to focus on your floor first. Hard-sole shoes or high heels on top of laminate, hardwood, or other types of floors may be incredibly loud. Have a heart and dampen those noisy footfalls with an area rug. You might even utilize an underlay and lower sound even more. Rugs are excellent apartment noise reduction solutions in Westfield, and they are available in various colors, sizes, and shapes to fit your particular floor plan and decor.
Wall Art Is An Appealing Way To Reduce Noise At Your Apartment In Westfield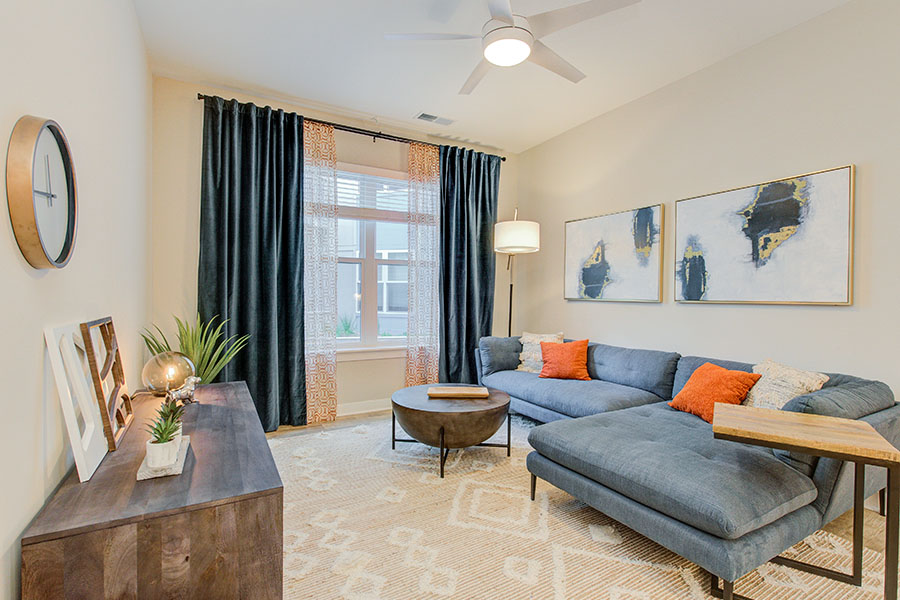 Your artistic inclination and feel for interior design can be used to help you diminish noise at your apartment in Westfield. The large painting you adore is ideal for a common wall as it will help break up sound both leaving and passing into your apartment. Other ideas to consider include fabric adornments and foam pieces. Get creative and enjoy the added bonus of noise reduction.
In addition, acoustic panels are a smart option and ideal for areas like utility rooms where you're not as worried about aesthetics. Your washing machine and dryer will make a good deal of noise. These soundproof panels will help muffle it.
Be Mindful Of Your Television And Sound System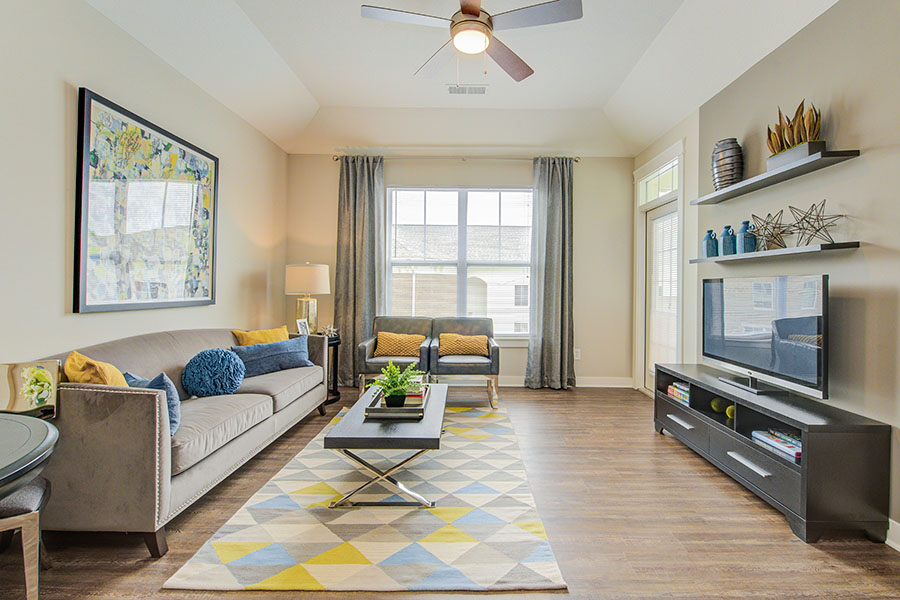 You enjoy the rich, clear tones emanating from your stereo system, but the people next door may not be quite as impressed. Be mindful of the location in which the noise is directed. If you can, avoid positioning speakers at the unit below you or toward a shared wall. Naturally, keeping the sound at a moderate level when it's late won't hurt either. If you're in the mood for some high-decibel music or a in-person performance, check out some of the fantastic entertainment options in your area instead.
Suggestions For Dealing With A Noisy Neighbor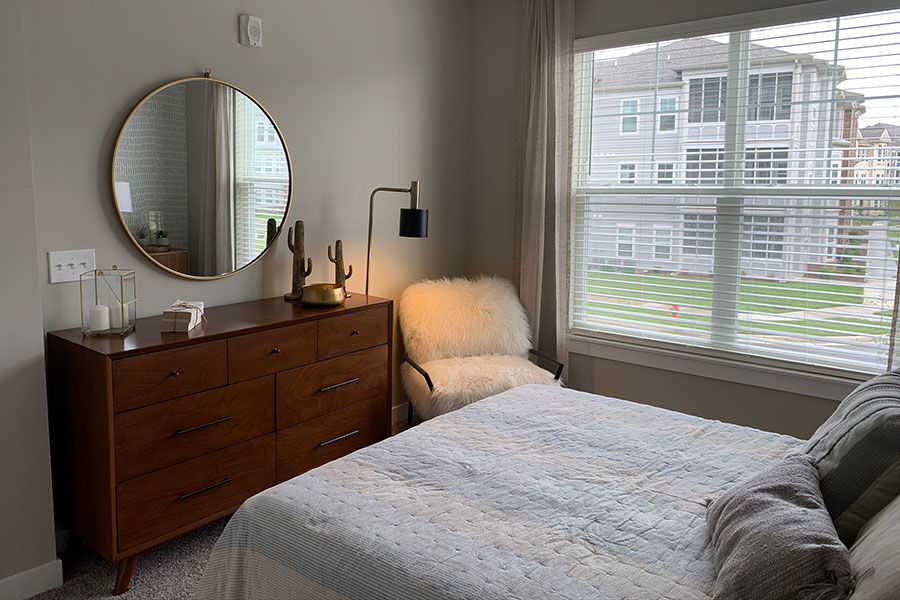 You now have options on how to reduce noise in your apartment in Westfield, but what should you do in regards to a noisy neighbor? Here are some recommendations to help reduce the noise passing into your apartment.
Inspect your windows and doors.These access points also serve as locations for sound to leak in. Check the weather stripping and look for clear gaps. If it ought to be dealt with, communicate with your repair crew or ask if you can fix it personally. Utilize denser drapery on windows and a door stopper beneath your front entrance to help lessen exterior sound.
Dampen the sound at your shared wall. Heavier pieces of furniture may help block noise passing through a shared wall. Sizable dressers and bookshelves are wise choices.
Avoid a confrontational approach. It might get to a point where you will need to speak with your neighbor. Opting for kindness instead of hostility is usually a preferred and more effective strategy.
Let the office team know about the concern. When noise becomes an ongoing issue, please let management know. The office personnel are able to look into the situation and give you some quiet without a face-to-face confrontation.
Find Your Peaceful Sanctuary At Wheelhouse Apartments on the Monon
Are you excited to find your new home in a pleasant surrounding with the sought-after amenities you desire? Contact Wheelhouse Apartments on the Monon today. Simply dial 317-218-1627 or schedule a tour to begin.