How To Find Pet-Friendly Apartments in Westfield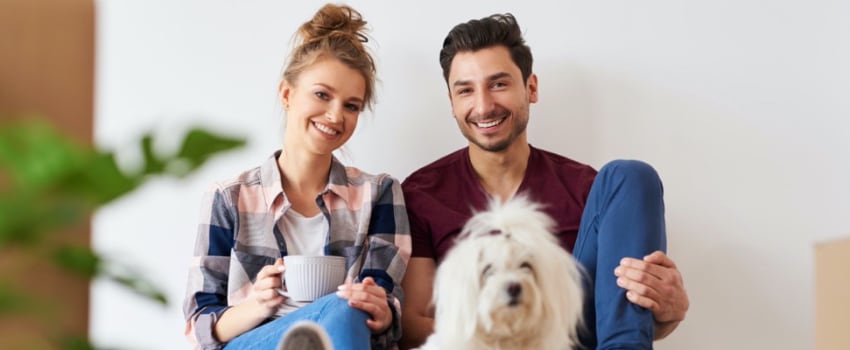 If you have a dog or cat or are looking to bring one home soon, you'll need to locate a pet-friendly apartment in Westfield. However, the term "pet-friendly" can be quite vague. Unfortunately, "pet-friendly" doesn't share the same meaning from community to community. Some pet-friendly apartment complexes may really allow you to own a dog or cat, but only with restrictions on breed or size. While other Westfield apartments offer accommodations for your pet such as designated parks for your dog to play or complimentary waste disposal bags.
With such a difference in pet-friendly apartments in Westfield, what criteria should you use to locate one that perfectly fits you and your pet?
Start By Reading Over The Community's Pet Policy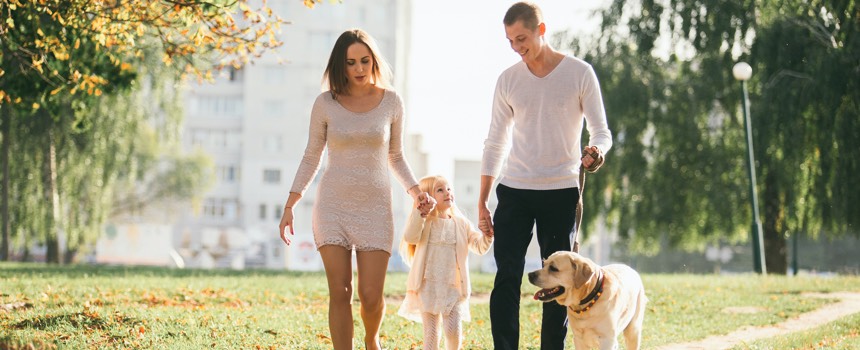 An apartment is only as friendly to dogs and cats as the pet policy. This policy goes over the guidelines you must follow in regard to pet ownership. Some policies are open-ended and permit you to own any pet you want. Some place restrictions on dog breeds. Others might limit how many pets you're allowed, as well as how much they weigh. And some other pet policies forbid dogs completely and only let you have cats or small animals such as hamsters.
Very few apartments place limits on cat breeds. It's more common for a community to have a policy that limits how many animals are allowed in one apartment. There also may be increased fees connected to your pets, like higher monthly rent or cleaning costs after move-out, or a non-refundable pet deposit due at move-in.
An elaborate pet policy doesn't mean that the apartment isn't "pet-friendly"—just as long as you and your pet fit the parameters. But if you have an animal like an American Staffordshire Terrier or a Great Dane, or are parents to a whole bunch of tiny kittens, you should definitely carefully review the policy before getting invested in a particular community.
Inspect The Amenities For Pets On Your In-Person Tour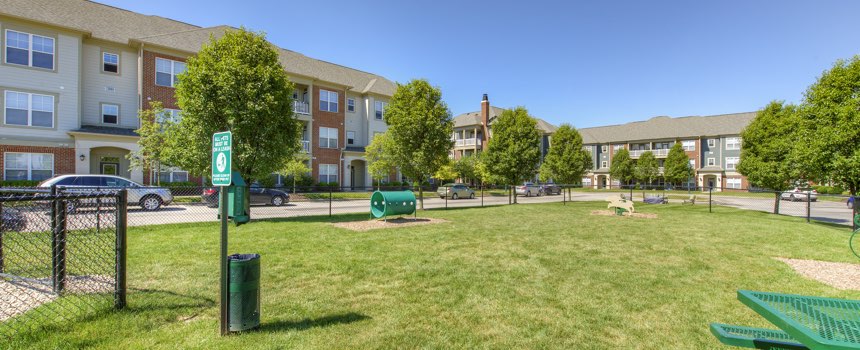 Just as you'd investigate the gym on your apartment tour, make sure to look at the pet amenities. Designated dog parks help your pup run off some steam and make some new puppy buddies. Frequent walking stations with waste disposal bags, trash cans, and water bowls keep the community clean. Some properties even have playdates or discounts on grooming for their four-legged residents!
Even though these amenities seem perfect on paper, the true measure of their friendliness to pets is just how carefully they are cared for. If the area for dogs to play hasn't been mowed and is covered in trash, then it's pretty much unusable. Pet-friendly properties make sure that waste disposal bags are consistently refilled and that the trash cans aren't overflowing. When you set up your tour of the property in Westfield, be sure to notice whether the pet amenities are maintained as carefully as the amenities for humans.
Read Reviews To See Pet-Friendly Attitudes
If you can't decide whether a community is a good place for a pet or not, make sure to take a look at reviews on the Westfield apartment. Many people who live in apartments view their dogs or cats as an integral part of the family and have no problem relating their personal experiences of living in a particular community. You might find out that maintenance carries treats to give out during service calls. Or that the complex's office organizes an adoption day with the local humane society. You probably are safe to put those in the "friendly to pets" column.
Apartment reviews will also be able to tell you of the properties that refuse to give back deposits at move-out because of cleaning costs, or those who demand excessive rent for pets. Try not to let one single unfavorable opinion affect your decision, but if you see a trend of angry dog and cat owners, then you might think about looking at another complex.
Wheelhouse Apartments on the Monon Would Be A Great New Home In Westfield For Both You And Your Dog Or Cat
When you're looking for a pet-friendly apartment in Westfield, be sure to take a look at Wheelhouse Apartments on the Monon. We'd love to let you tour the perfect place where you and your cat or dog can be happy. Just give us a call at 317-218-1627 or click the button below to schedule a tour. We also offer virtual apartment tours! If youare not able to make it to the property, take a look at our virtual tours.