Top Tips On How To Childproof Your Apartment In Westfield

You could have little ones in your family or a baby on the way. Or perhaps you frequently host close friends and neighbors with young people. Whatever the case may be, if you expect to have infants or tots in your Westfield apartment, you'll need to do a bit of childproofing to ensure everyone's safety. Here are several suggestions to childproof your apartment in Westfield.
Childproof Your Apartment In Westfield By Placing Dangerous Items Out Of Reach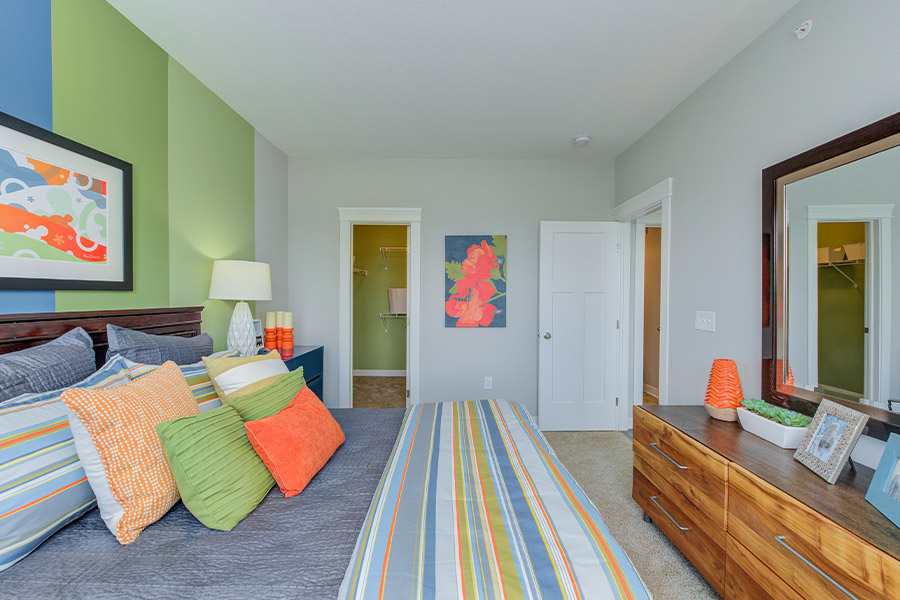 Small children are inquisitive and attempt to get their hands on just about anything. The initial consideration when childproofing an apartment in Westfield is to place unsafe, important, or fragile things out of reach. Walk around your apartment to determine objects a toddler shouldn't have access to and move, hide, or secure them all. That includes
Any sharp items.
Toxic chemicals.
Cords and strings that create a strangulation hazard.
Breakable keepsakes.
Vital credentials or paperwork.
Anything that could spill.
Items that may appear edible but are not, like medicine or dog food.
Unsecured bookshelves or other furniture that a toddler could pull over.
Markers, pencils, and art supplies.
Use Locks To Prevent Tots From Rummaging Through Cabinets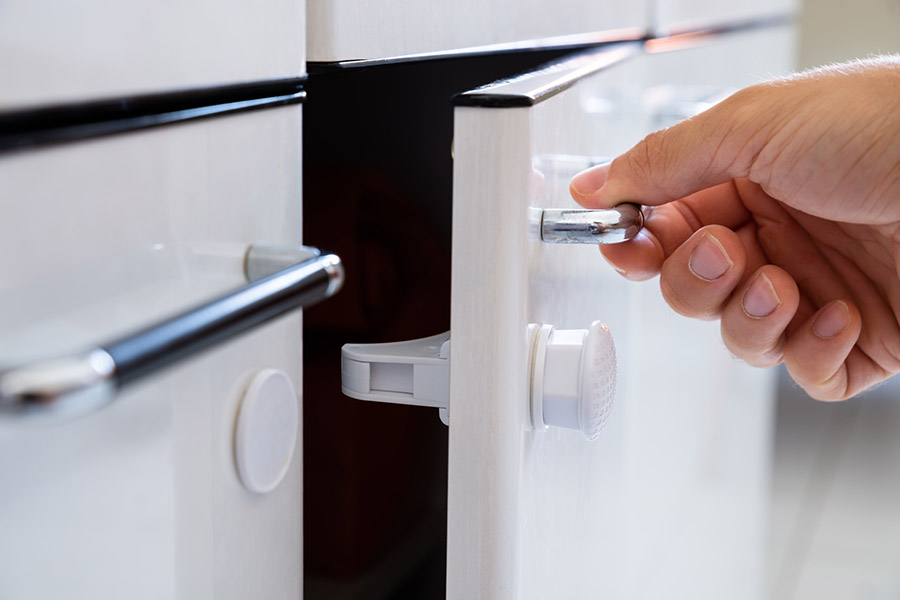 Even in
spacious apartments
, you'll quickly run out of high places to store things. You can protect children and your possessions by keeping them in locked cabinets. You'll come across various styles of child safety locks for sale. Some fit around cabinet knobs, while others make cabinets impossible to open for young children with poor dexterity. And if the child in your apartment often goes for the fridge or toilet, get locks for those as well.
Install Baby Gates To Stop Kids From Getting Into Trouble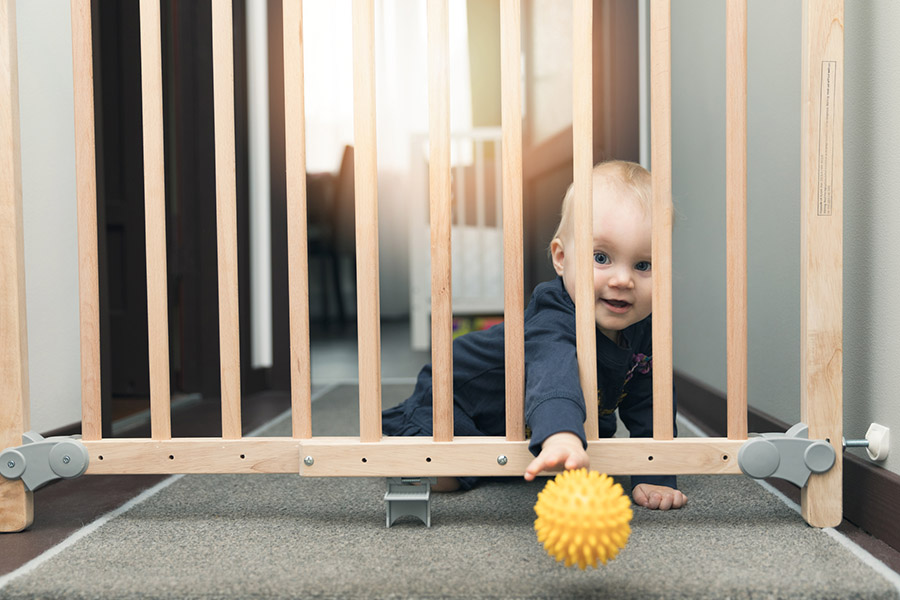 As soon as they gain mobility, little ones want to wander about. In order to keep them close by and away from hazardous spots like the bathroom or kitchen, use a playard or indoor gates to contain them. A small playard will have ample room for an infant and plenty of playthings to entertain them as you're cooking a meal or attempting to study or work. Folding playards can be put away effortlessly when they're not being used.
When dealing with curious toddlers, safety gates will confine them to a defined area. Many baby gates install with tension so you aren't required to use your drill on the walls. When you must drill holes for a baby gate, plan to fix the holes prior to leaving the apartment.
Keep Young Guests Out Of Danger With Childproof Entrance Locks
Young people get bigger quickly, and before you know it, they're of a height to reach the front door knob and escape. To stop little runaways, consistently keep your security door chain attached whenever you have children about. If your apartment doesn't have a chain or you often neglect to use it, think about using a doorknob cover that makes it difficult for small hands to hold and rotate. For sliding glass doors, try an easy-to-install flip lock. These stick to the non-movable part of the door and stop bigger kids from moving the door open when you flip up the lock.
Avert Falls With A Balcony Barrier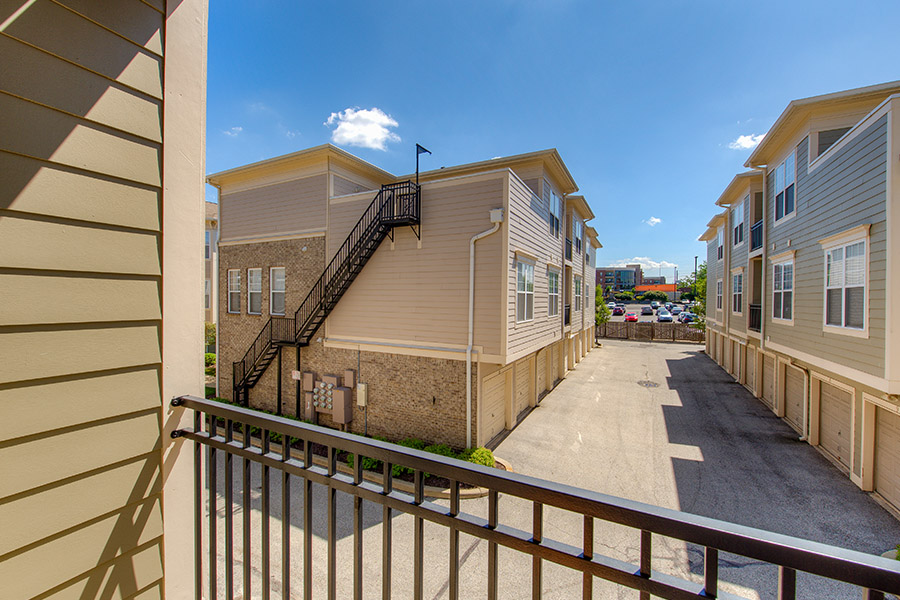 If you permit children to play on your balcony, a fixed balcony barrier is mandatory. These have the appearance of screens and fasten to your balcony easily to stop any items from falling through rails. You can also opt for a a privacy product that offers the bonus of bringing you privacy regardless of whether you have youngsters around.
Make A Safe Place For Family And Friends At Wheelhouse Apartments on the Monon
Residents and their friends of any age enjoy habitating and hanging out at Wheelhouse. If you'd like to understand what makes our beautiful apartments and benefits so sought-after, arrange a tour or contact 317-218-1627 to speak with one of our leasing representatives.