Upgrade Your Exterior With These Apartment Patio Ideas In Westfield

Even though your Westfield apartment community provides various outdoor spaces to enjoy, your balcony or patio is your private link to the natural world. But it might not do much for you at first glance. You could just find a small square of concrete or an outside terrace attached to your living room. Thankfully, we can help you out. Try these small apartment patio ideas for Westfield and design an open-air oasis just past your back door!
Take A Break Outside With Appropriately Sized Patio Furniture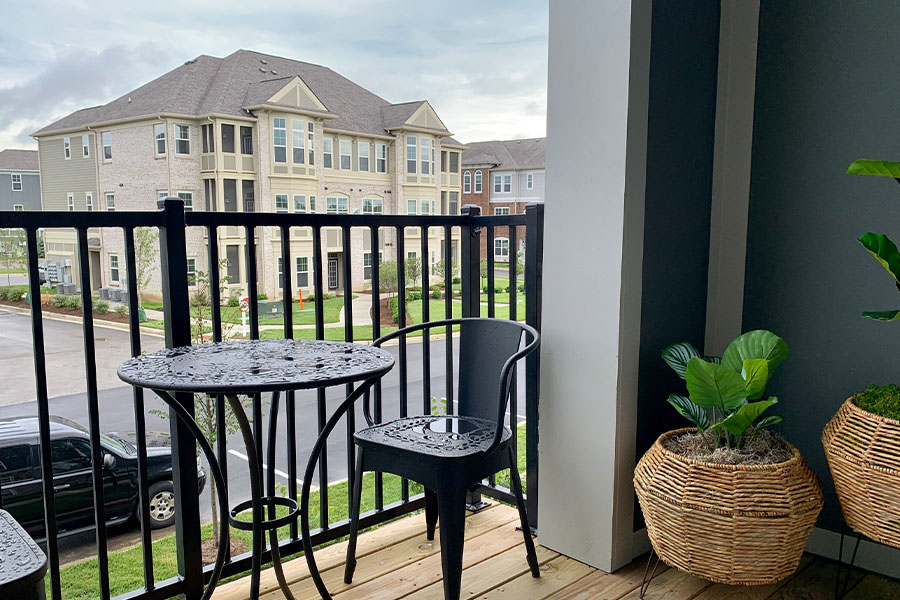 Even if you enjoy
a sizable apartment floor plan
, your exterior spot may not have an abundance of area. In order to optimize space, avoid bulky patio furniture and use more practical versions. More sensible patio chairs and a side table will fit much better than a sprawling patio sectional or picnic table. Folding choices are smart for little spaces and are simple to move into storage when temperatures turn cold. Or consider attaching a hammock to suitable posts or beams that you can easily take down after your afternoon nap.
Enjoy Some Color With A Fun Rug
You could lend your patio a more homey vibe with a colorful rug. This should introduce some style to a plain patio or balcony and feel more comfy beneath your toes than rigid concrete or wood. Find a suitable rug that will stand up to the elements and is easy to clean. You might also select one that coordinates with your table and chairs for a unified look.
Create A Natural Retreat With Planters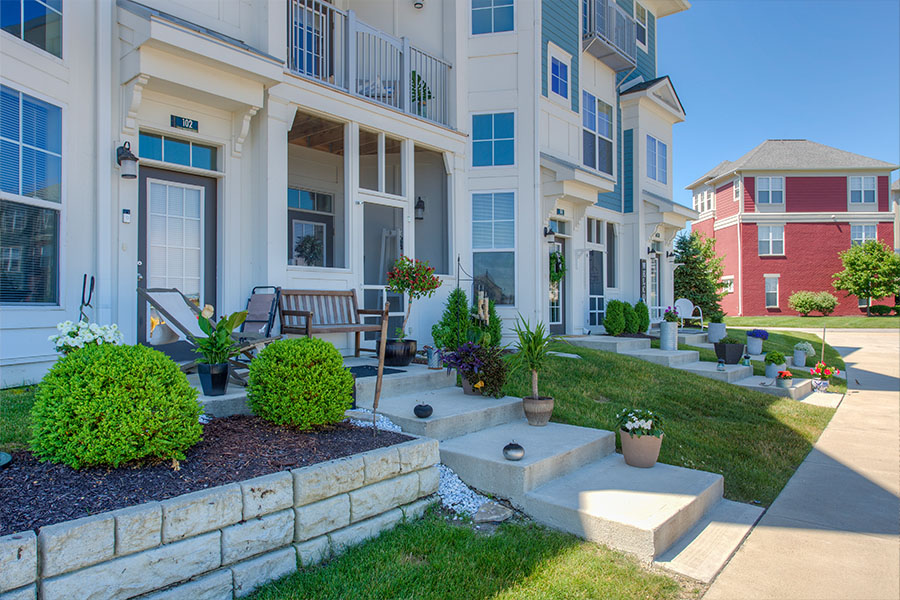 If you have a grower's mentality but no expanse of soil, you are still able to incorporate a natural oasis of planters on your balcony or patio. Many kinds of vegetables and flowers grow well in planters. You could install a handful of well-placed pots of flowers to adorn your patio or fill the space with an abundance of various plants. Whenever you have a ceiling over your outdoor space, select flowers that grow well in limited light and supply a fair amount of water, as contained plants get dry fast.
Create Some Seclusion Behind A Balcony Privacy Screen
If you want to feel like you're away from it all when you sit outside, use a privacy screen for your balcony. These implements are simple to install and take down if you depart. They protect you from the eyes of onlookers while still offering a nice view as you take a break. A balcony screen will also create
a more suitable outdoor spot for pets
and littles ones to play.
Add A Finishing Touch With Your Choice Of Ornamentation
You can truly make your outdoor space unique with some decorative apartment patio ideas in Westfield. Amusing or stylish outdoor-appropriate accents will provide your patio a personalized feel. Install an enchanting wind chime, adorable garden statue, or quirky wall art that you enjoy. A plug-in or battery-powered waterfall or lighting element on a table will give your patio some zen. Or put up a string of all-season lights for an alluring setting at nightfall. You can even transform your exterior area with holiday-themed enhancements!
Try Your Apartment Patio Ideas For Westfield At Wheelhouse Apartments on the Monon And Personalize Your Place
At Wheelhouse, you'll discover roomy exclusive apartments with ample exterior space to lounge and relax. You can also enjoy our amazing community amenities. Call 317-218-1627 or arrange a tour to consult with one of our friendly leasing agents about finding your new home.